DELI COUNTER:
READY DISHES IN LARGER SIZE
OUR FRESH READY MEALS FOR THE DELI COUNTER DEPARTMENT OF SUPERMARKETS
The Eurochef deli counter line offers the best of Chef a Casa ready meals but on a bigger scale. It consists of dishes prepared only with fresh and seasonal ingredients and all the taste of good home-made cuisine. Our Chefs work following memories and traditions because you can only prepare unforgettable dishes if you listen to your heart.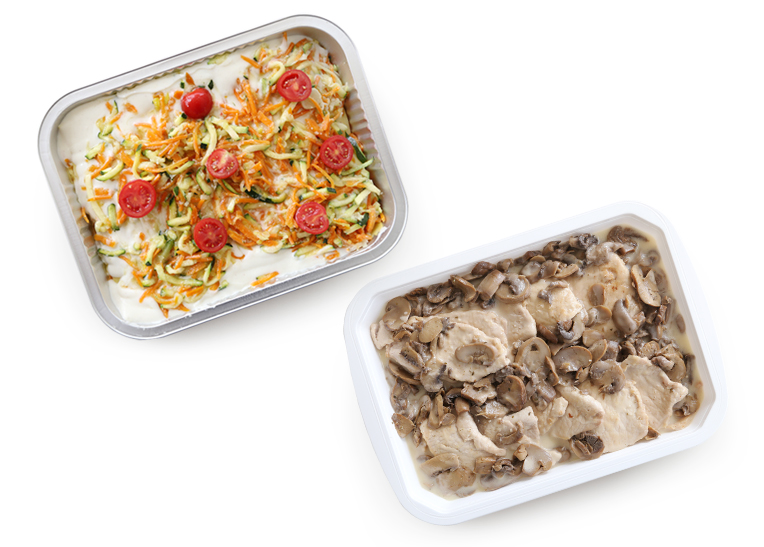 Thanks to pasteurization, which keeps tastes, flavours and textures intact, Eurochef food products arrive at the place of sale in polypropylene or aluminium trays of 1 kg, 1.5 kg, 2 kg and 2.5 kg, ready to be displayed on the counter.
The offer is wide and follows the seasonality of the ingredients: first courses with fresh pasta and traditional sauces, delicious meat and fish main courses, ready-to-taste vegetable side dishes. You only have to choose the best for your customers.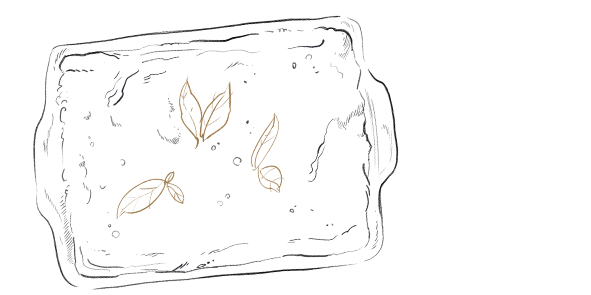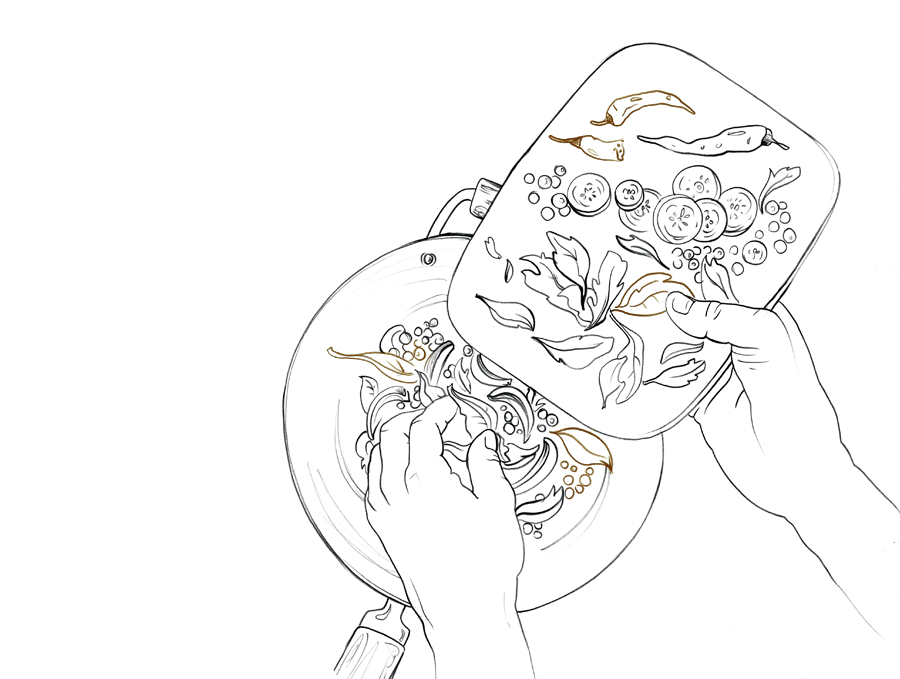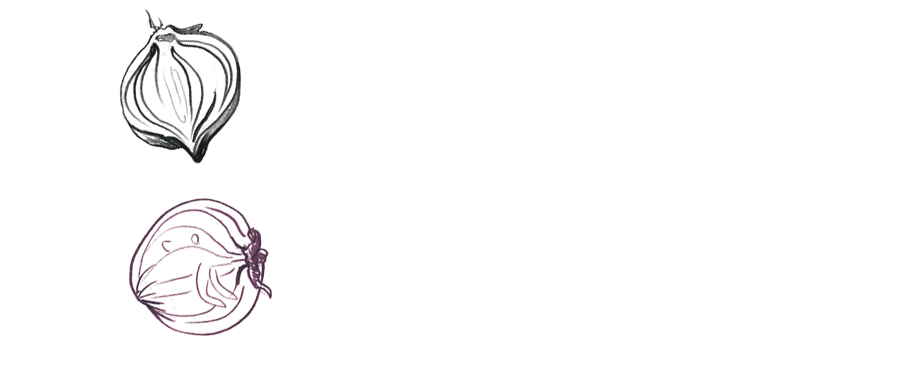 DELI COUNTER
FIRST COURSES
SEASONAL FLAVORS CAUGHT IN SOFT FRESH PASTA
Deli counter departments require variety, but also unique recipes that can win over customers. Our Chefs combine the rough texture of hand-made pasta with traditional Italian fillings and sauces, to create ready-made dishes of great quality and richness of flavours.
The value of Eurochef ready-made first courses for deli counter is the refined ingredients and attention to the preparations. Some recipes are embellished with bronze-drawn pasta, to make the proposal of supermarkets, food shops and delicatessens even more unique.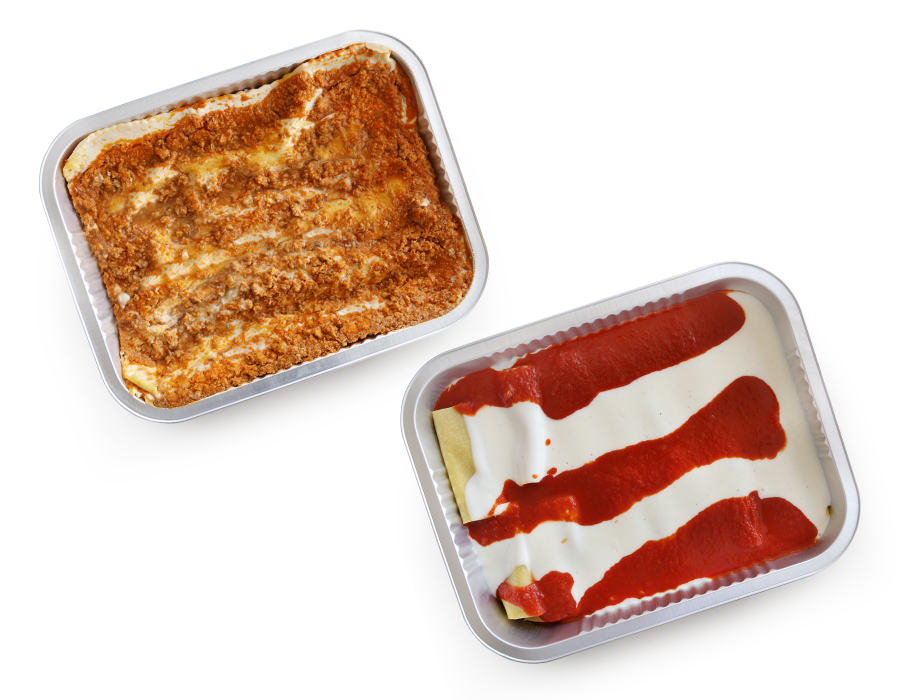 DELI COUNTER
MAIN COURSES
TRADITIONAL MEAT AND FISH RECIPES
We bring the experience of our Chefs and the richness of Italian cuisine to the deli counter departments. Our refined and delicious ready-to-eat meat main courses wink at known flavours and home recipes. The offer continues with the scent of tasty seafood main courses, cooked properly with fresh fish, to bring the true scents of the Mediterranean to the tables.
Choosing Eurochef ready-made second courses means focusing above all on safety and quality. The raw materials are certified and carefully selected, coming only from Italian farms. We combine these first choice ingredients with vegetable first fruits and special preparations, for a complete menu.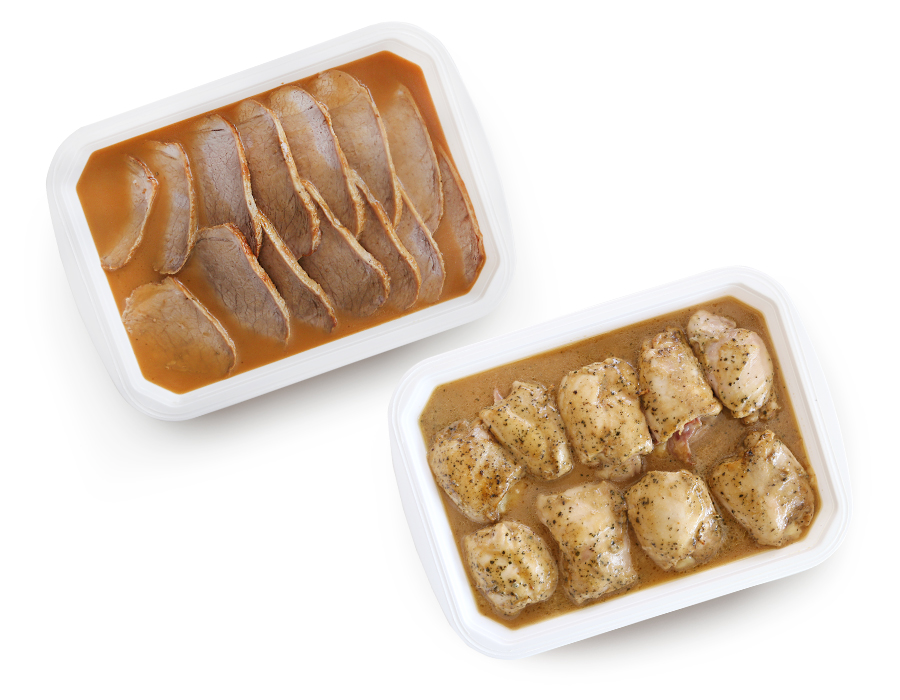 A KING AMONG MAIN COURSES
Among our ready-made dishes, there is a product that has made its way into the hearts of our customers and to which we dedicate a special space in our proposal: Roast Beef is the king of Chef a Casa deli counter ready meals.
The meat is carefully prepared and cooked slowly, to obtain a Roastbeef tender and tasty on the palate. Our secret, however, lies in maintaining its characteristics for a longer time, offering meat with a typical pink colour and easy to cut.
Perfect for the supply of supermarkets and delicatessens, it is also particularly suitable for direct consumption in restaurants and snack bars.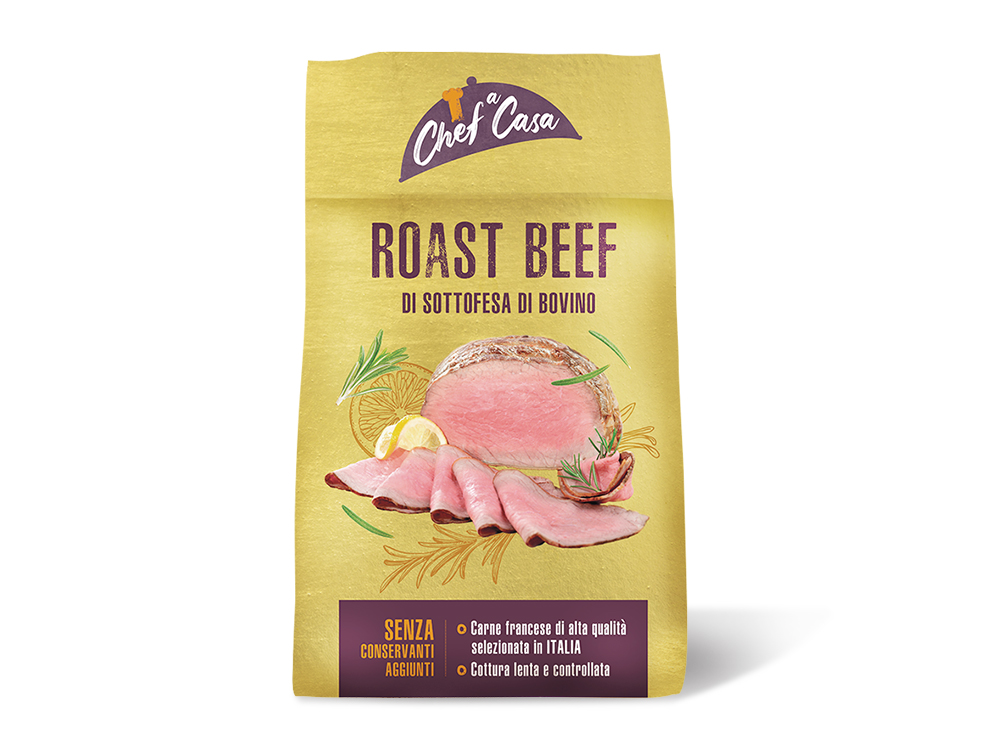 DELI COUNTER
READY SAUCES
EVEN MORE TASTEFUL IF DONE TOGETHER
Ready to use sauces enrich our selection of ready meals: as good as freshly made, they are the best solution to have traditional sauces always available and to dedicate yourself to the composition of a pasta dish.
Our ragù and ready-made sauces are prepared with passion in our kitchen, but they are the result of a journey that goes up the mountains, crosses the seas and rediscovers the good flavours of Italian recipes even in the land. From these unique ingredients and with our typically Italian knowledge, we create products of great value that are just waiting to be savoured.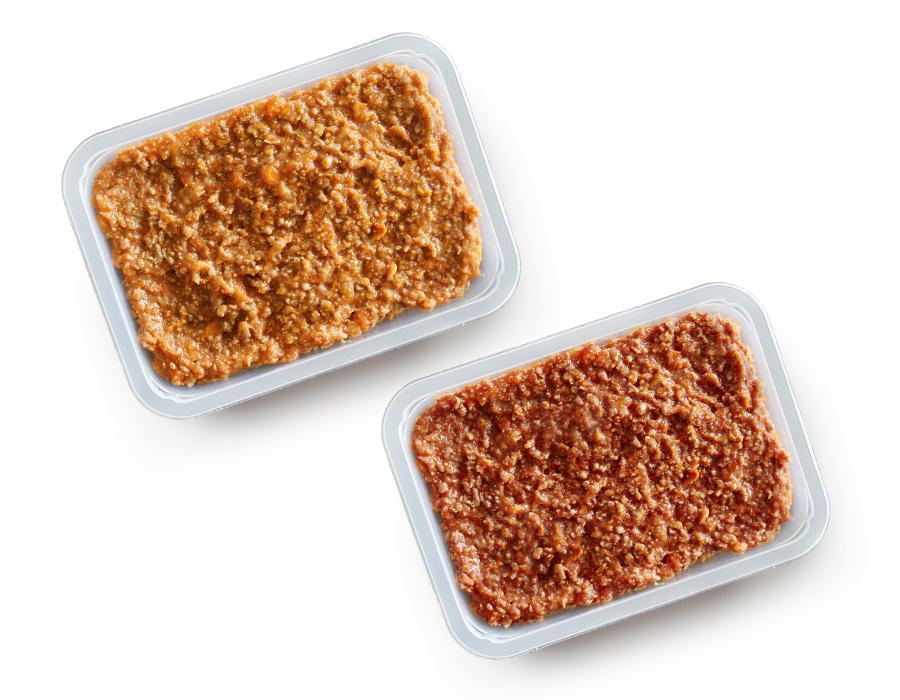 READY-TO-EAT SIDES FOR DELICATESSEN COUNTER
GOOD VEGETABLES, BIG TRAYS
Ready-made cooking also includes vegetables! Side dishes could not be missing: Chef a Casa offers fresh and seasonal veggies, prepared in abundance in Eurochef kitchens for supermarkets and groceries deli counters.
Baking, steaming, grilling, stuffing, frying: when it comes to vegetables we experiment with various cooking techniques so that the counter is a riot of colours and flavours. As long as the ingredients are always fresh and natural, we leave to our customers the choice of giving vegetables a supporting role or the main act, to let them prepare a meal the way they like.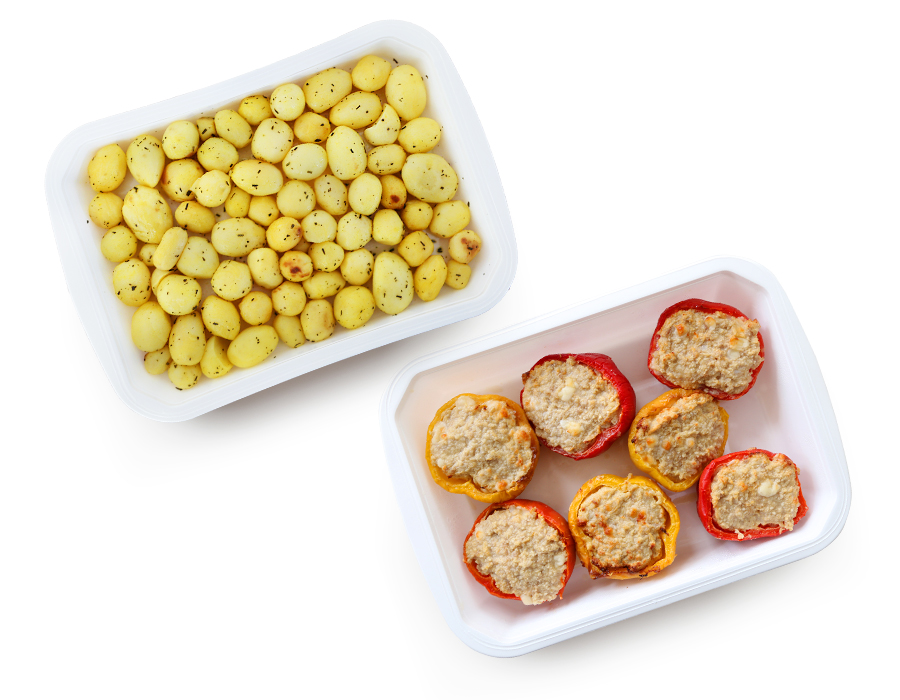 Contact us, we will get back to you as soon as possible.