There is always room for dessert! Our pastry chefs are committed to preparing small delights that meet everyone's tastes and sensibilities. On the other hand, one cannot live well, if one has not eaten well!
We combine delicacy and simplicity to give you a treat, any time you want. Chef a Casa offers a range of freshly made desserts without preservatives, gluten-free, lactose-free, no palm oil or alcohol. They come in an organic version, also suitable for vegans, and a classic one.
Thanks to the handy paper cup that wraps them, they can be served and garnished at will or by following the advice given in the wrapper!
Download the Catalogue
GLUTEN-FREE AND LACTOSE-FREE DELIGHTS, WITHOUT PRESERVATIVES
We follow the rules of good pastry, but we add a pinch of uniqueness to each recipe. This is how our traditional cakes were born: tasty and simple delicacies that recall the most famous ones, able to transform every moment into delicious appointments that taste like chocolate, cream or fruit.
Tiramisu, Sacher Cake, Mango and Raspberry Cheesecake are the flagships of our offer, desserts that are inevitable on the menu of any restaurant and always welcome in the fridge at home. We prepare them strictly with Italian lactose-free milk to satisfy all needs, without giving up the good taste of a truly unique dessert. Our classic recipes are prepared with eggs from 100% Italian free-range hens. Good news for children too: our desserts are all alcohol-free!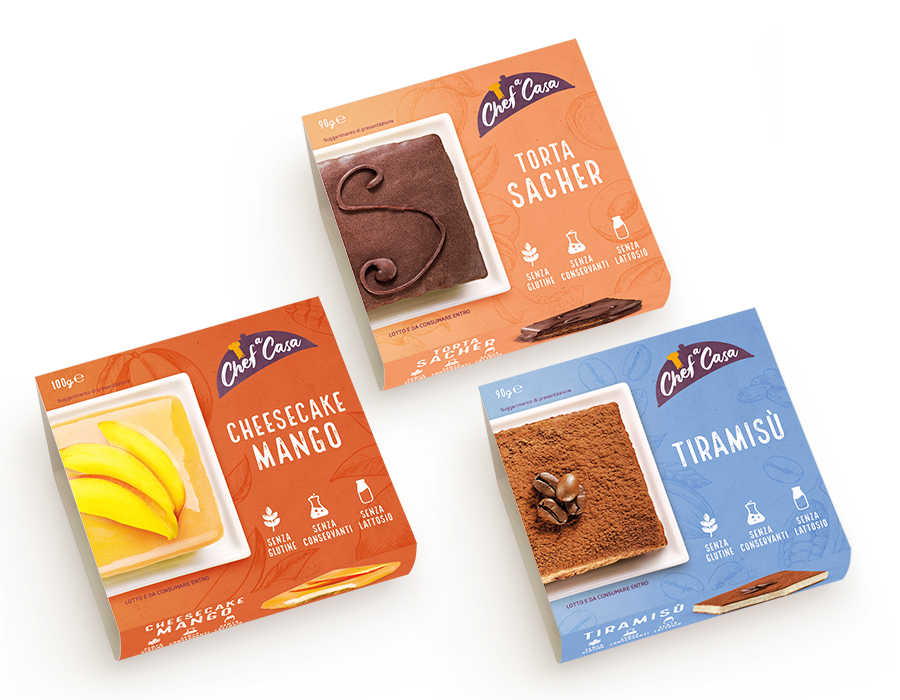 In our laboratory, we create delicious sweets following the rigorous principles of organic farming. From a careful selection of raw materials and the attention of our pastry chefs to taste and refinement, delicious organic desserts that smell of nature take shape.
We get the inspiration from the most popular desserts: we start to combine flavours and textures, obtaining genuine single-portion desserts. They are all prepared with plant-based ingredients, all without preservatives, gluten-free, lactose-free, no palm oil or alcohol. We chose so to let anyone eat dessert without worries!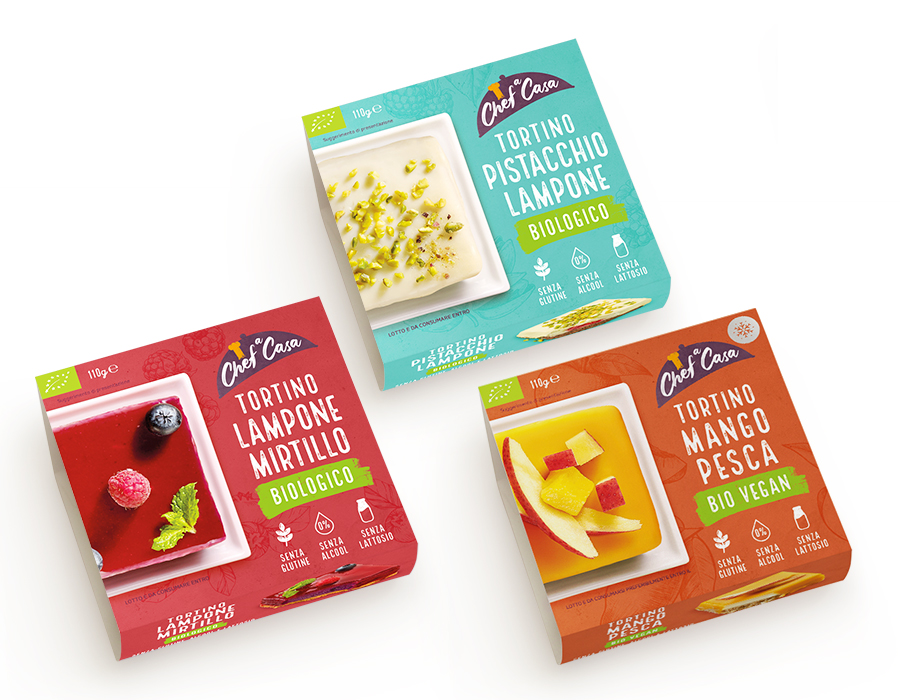 CONTACT US, WE WILL GET BACK TO YOU AS SOON AS POSSIBLE.
PIATTI PRONTI FRESCHI BIOLOGICI
DALLA NATURA ALLA TAVOLA IN POCHI MINUTI
L'attenzione per pasti genuini è ciò che ispira ogni giorno la nostra cucina. Nelle nostre ricette bio ci sono solo ingredienti naturali, senza trattamenti e ricchi di sapore, che ci permettono di portare sulle tavole ciò che rende unica l'offerta Eurochef: piatti pronti freschi e biologici.
Questa storia di freschezza e genuinità comincia dalla selezione delle materie prime e dei nostri fornitori, per trovare ingredienti buoni prodotti il più possibile vicino a noi. Solo così nascono i nostri primi e secondi piatti preparati secondo natura che entrano a far parte della tradizione.
I piatti pronti biologici sono una proposta immancabile nell'offerta di supermercati, bar e ristoranti per incontrare le nuove esigenze di gusto e benessere.