HEALTHY AND READY DISHES
ARE A NATURAL CHOICE!
For a company, choosing to produce organic food shows responsibility towards the environment and humankind. This is why we offer a selection of organic ready meals, enriched by the natural goodness of the raw materials.
The ingredients of these dishes follow the cycle of the seasons, respecting the times of Mother Nature: the freshness of summer aromas gives way to the intense flavours of winter, as we cook meals that accompany us the whole year.
We combine our long experience with the goodness of nature and the recipes of Italian cuisine. We only offer certified organic products with long shelf life, pasteurized to maintain the properties of the dishes without adding preservatives.
Available fresh and frozen.
download the Catalogue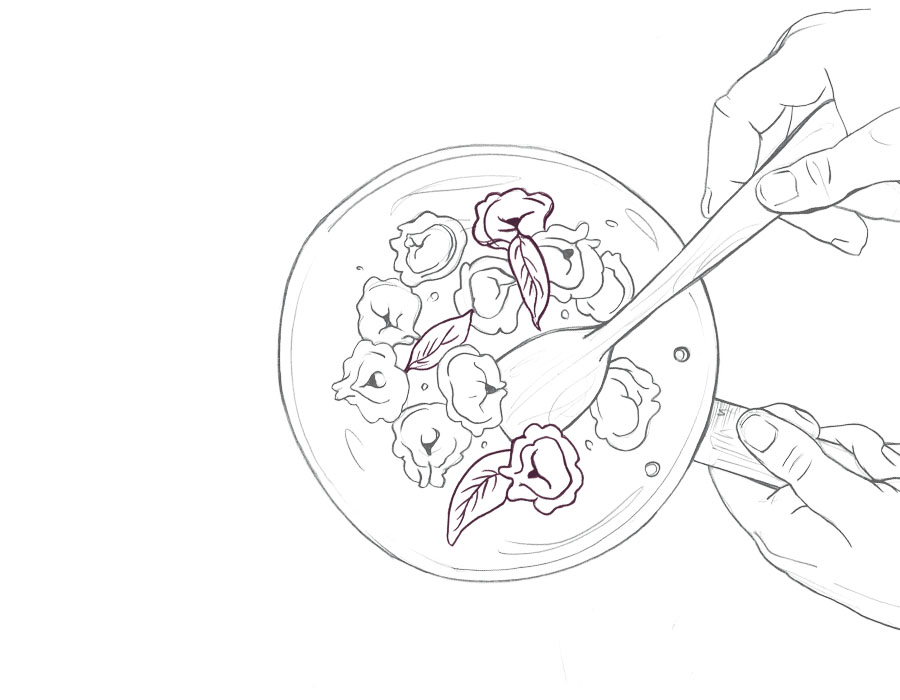 FRESH ORGANIC READY MEALS
FROM NATURE TO THE TABLE IN A FEW MINUTES
Attention to simple meals is what inspires us every day. In our organic recipes, there are only fresh and natural ingredients, without chemical treatments and rich in flavour – and this is what makes Eurochef offer unique.
This story of freshness and genuineness begins with the selection of raw materials and our suppliers, to find good ingredients produced as close to us as possible. This is the only way to create our first and main organic ready meals, prepared according to nature to become part of the tradition.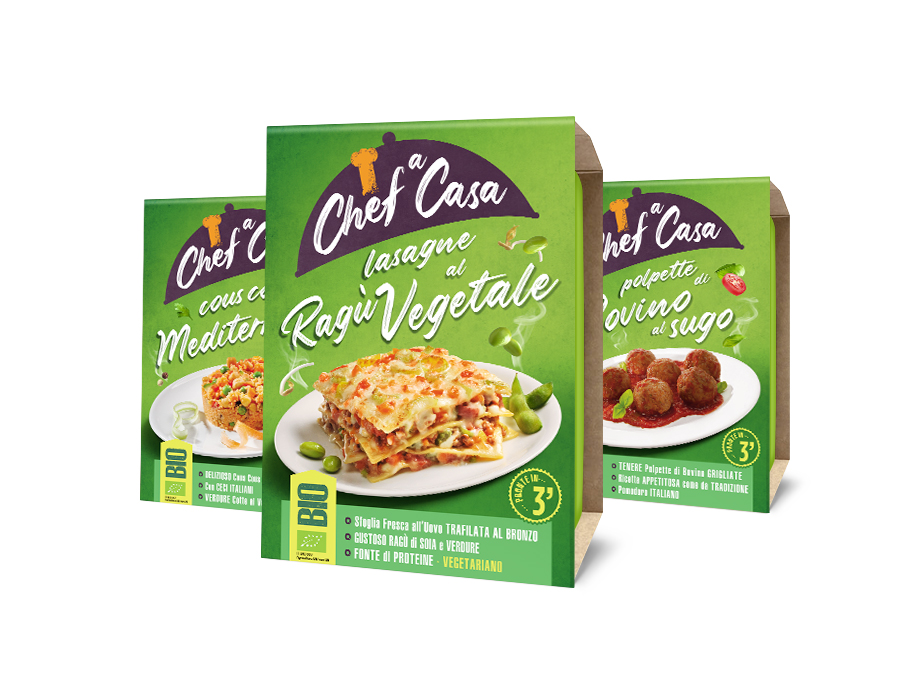 FROZEN ORGANIC
READY MEALS
The great classics of Italian cuisine are also frozen! And in the line of frozen ready meals, there are also some recipes cooked according to organic principles: traditional first courses, prepared with fresh pasta and organic condiments, and an excellent main course that is well suited to the frozen format and the needs of the practicality of customers – meatballs.
All the taste of good fresh ready meals, therefore, but with an extra gear: long shelf life. Our organic ready meals are frozen with a safe heat treatment, to retain their properties and make them good for longer.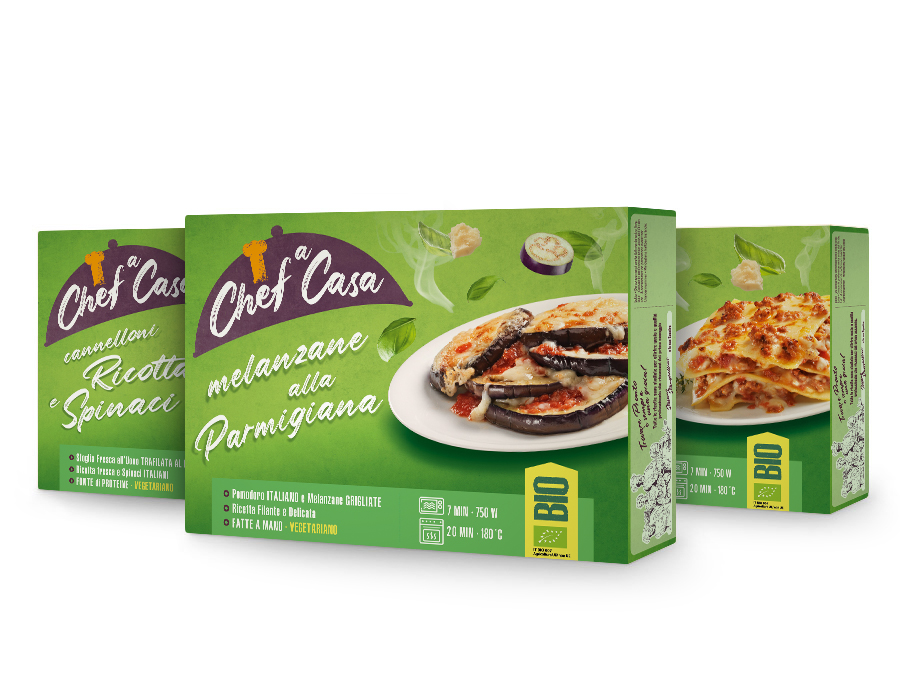 In our laboratory, we create delicious sweets following the rigorous principles of organic farming. From a careful selection of raw materials and the attention of our pastry chefs to taste and refinement, delicious organic desserts that smell of nature take shape.
We get the inspiration from the most popular desserts: we start to combine flavours and textures, obtaining genuine single-portion desserts. They are all prepared with plant-based ingredients, all without preservatives, gluten-free, lactose-free, no palm oil or alcohol. We chose so to let anyone eat dessert without worries!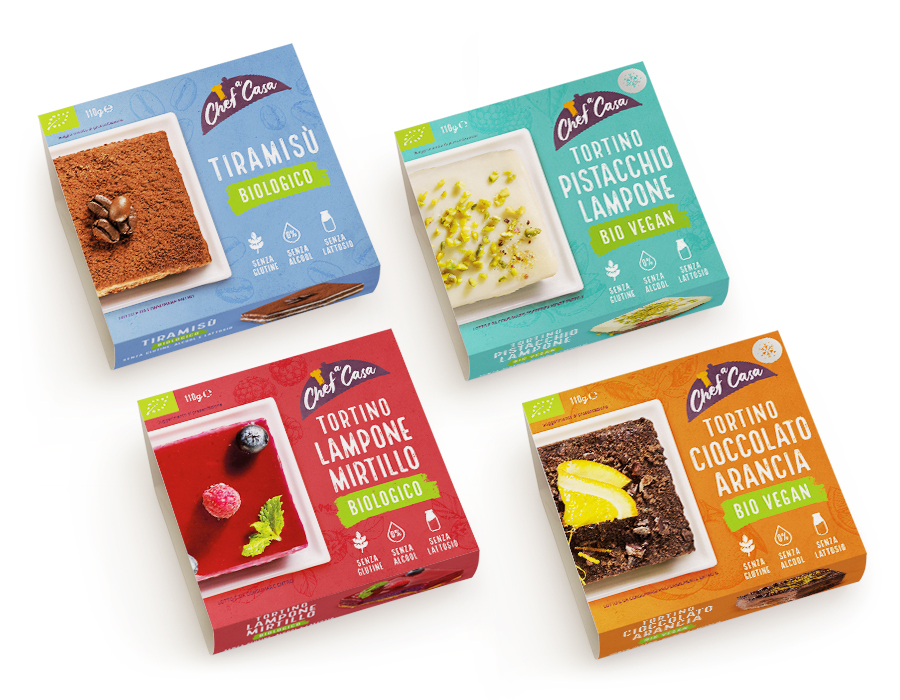 Contact us, we will get back to you as soon as possible.