GREAT FIRST DISHES IN NO TIME
Our ready-made sauces are a declaration of love for Italian cuisine: condiments of character made to enhance the porosity of the pasta and transform every first course into a real masterpiece. We prepare them by choosing the best raw materials, slow cooking the ingredients to enhance the flavours of good home-made cuisine.
With Chef a Casa ready-to-use sauces and ragu we provide all the flavour of our recipes in practical single-portion trays or a larger format. Thanks to the careful pasteurization process our fresh ready sauces combine safety, taste and freshness without the use of preservatives.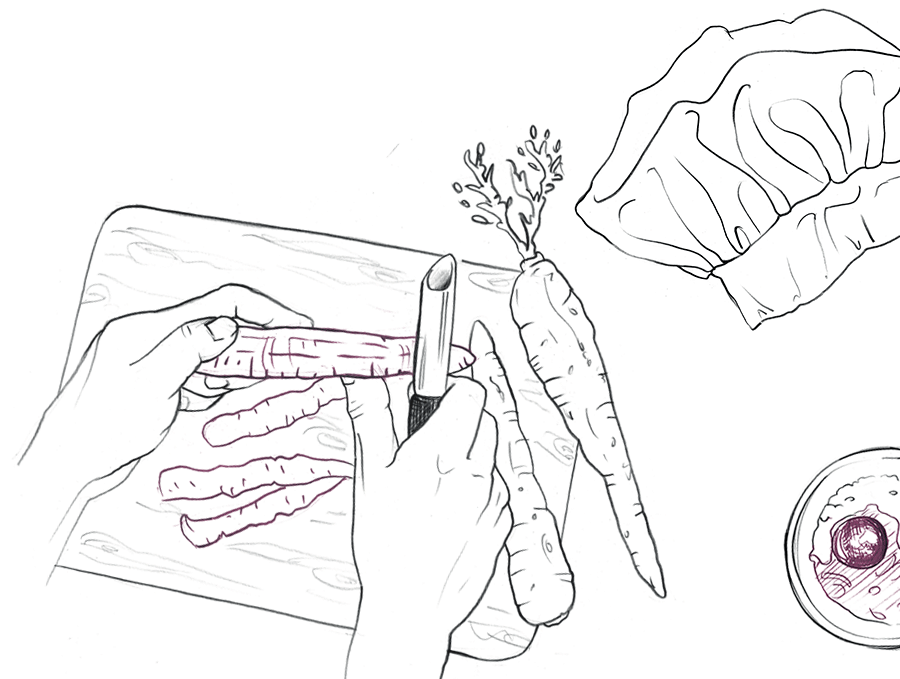 LOTS OF TASTE AT YOUR FINGERTIPS
We desire to bring to your kitchens all the flavour of fresh sauces and homemade-like ragu. To do this, we enclose all the experience of our Chefs in practical 220g trays, with ready-made condiments to put on pasta to recreate the best traditional Italian recipes at home.
We offer fish sauces, freshly cooked to release all their unmistakable sea flavours. To these recipes, we add all the goodness of Italian cuisine based on meat and vegetables: Bolognese ragù, game ragù and the ones with the finest meats.
Our ready-made sauces are particularly suitable for those looking for practical and fast products.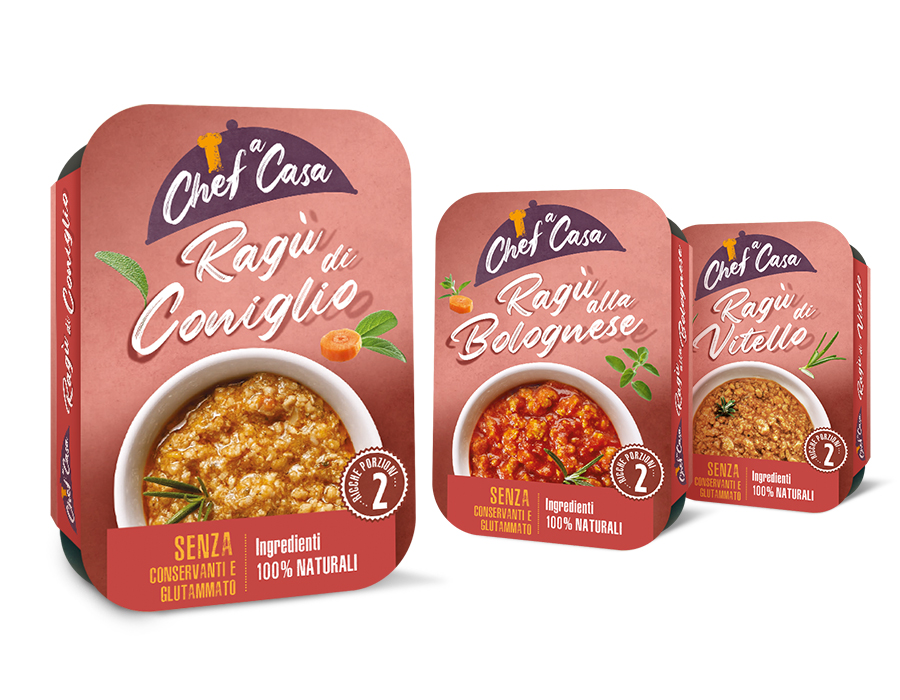 READY SAUCES
IN DELI COUNTER TRAYS
Our offer of ragù and ready-made sauces gets bigger with the deli counter format. In 1 kg trays, they are perfect for all professional kitchens that need quality support in the creation of their dishes.
We have selected the great classics of the Italian tradition, for a quick preparation of the most requested dishes. Just choose your pasta form and cook it right, our sauces will add more flavour to the menu! Very fresh and high-quality condiments to always keep in the refrigerator.